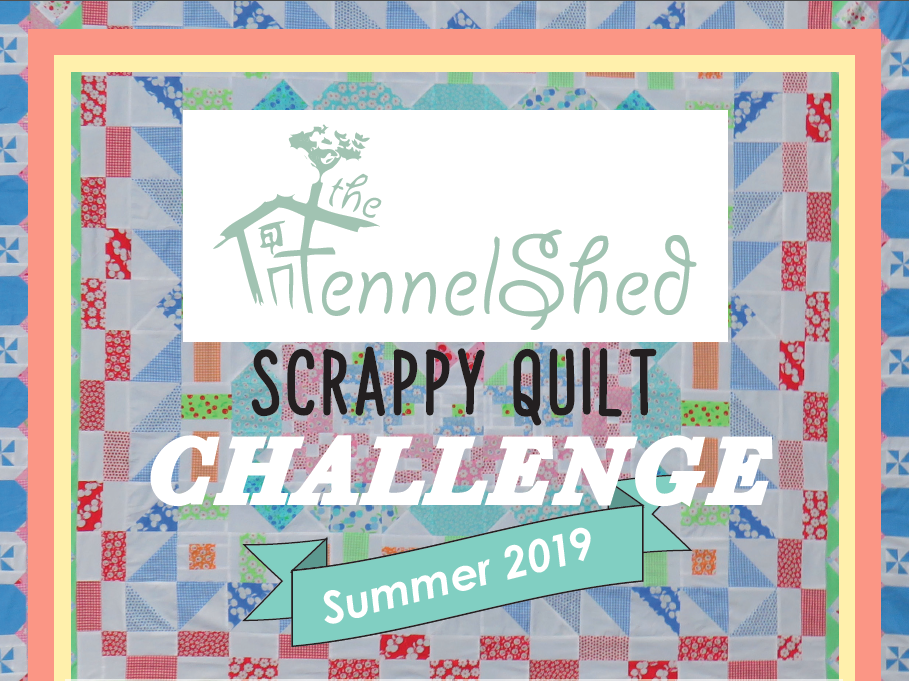 Join us in an adventure into the unknown, and use up a heap of scraps, leftovers and forgotten fabrics along the way. Our quilt can be made in one of two sizes.
Parts 1-8 (June and July) will make a 60 x 60 inch centrepiece that can be finished at that size, or we can add on borders to make it up to a small double bed size.
Three extra borders will be added through the Autumn, September – November, creating anything up to a large King Size Quilt.
Unusually we begin with the outer frame of the smaller size, so I am calling this the 60-inch "Double Dash" frame to avoid any confusion. This is by far the easiest frame to assemble, so it is effectively a trial run to allow us to get the quilt concept clearly established in our heads.
As we work towards the quilt centre, the techniques we use will gradually get slightly more advanced, giving us a chance to improve a wide variety of skills as we progress through the quilt. Of course the other thing that happens is that as we work inwards, the number of blocks required each month gets smaller, so the more challenging they become the fewer we need to make, right up until we make the centre square at the end of July, then all the sections for the quilt centre will be complete.
There is new block in August, so everyone has that month to get the centre assembled, and to plan for the outer borders through the Autumn.
We will re-convene in September to work on the final sections of the quilt, one each month for the Autumn months. These three outer frames are more detailed and totally optional. By then everyone will have different ideas on how they see their quilt being completed, and we will explore all kinds of options and variations.
Download buttons and details of fabric requirements are available below.